A complete range of commercial timber products
Quality
Operating to a number of international standards including EN14081, IS435/RC25 and ISPM 15 heat treatment, we work closely with recognised certification bodies including BM Trada and NSAI (National Standards of Ireland) to ensure the strictest quality standards are adhered to.
Choice
Producing the full range of Construction and Fencing products, customers can select mixed loads of each product range. We also offer a multi drop service to our customers, giving you flexibility to make smaller orders if went are delivering to within 25miles of your premises.
Service
ECC's large stock holding facility means that we stock a huge range and volume of products, managed by a sophisticated stock control system. Our sales team have access to live inventories on all product lines enabling shorter lead times and just-in-time delivery service.
Environment
Social and Environmental responsibility are the cornerstone of our day to day operations. Our IPPC license maintained through the Environmental Protection Agency forms the basis of our environmental management program which allows us to improve and maintain our environmental status.
Sales & Service Call:
UK: 0845 3990919  Irl: 094 9548255  E: sales@ecc.ie  W: www.ecc.ie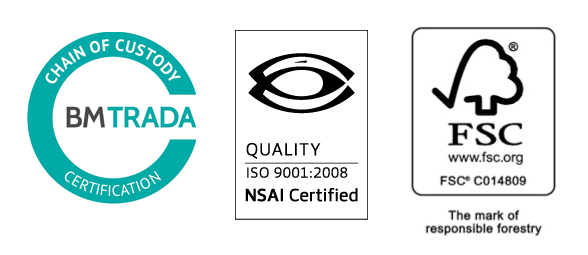 Click below for more information